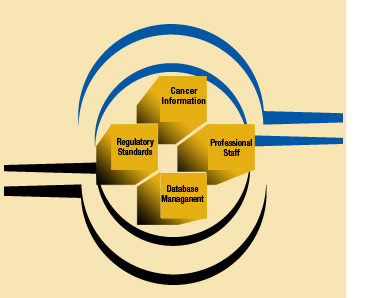 Reminders
See you at the NCRA 40th Annual Meeting from May 15-18, 2014 in Gaylord Opryland Resort in Nashville, TN

Hear about happenings in the industry and watch for more information on updates to the Cancer Program Standards 2012 – Ensuring Patient-Centered Care.

CS vs.2.05 is effective for all cases diagnosed January 1, 2014 and later. Be sure to review the Release Notes for information on changes in this version's update.
Check with your state registry and/or software vendor before submitting your cases to your state registry.


630-556-3246